Project Financial Management
PD-Trak assists with project budgeting, cost tracking and the overall financial management of projects.
Our project portfolio management software is a multi-currency system.  The organization can designated a primary currency for portfolio reporting.  A project that might be done in a foreign location can have a different currency designated and the project will be converted to the primary currency at the portfolio level.  An individual resource can have its own unique currency and the currency will be converted to the project currency.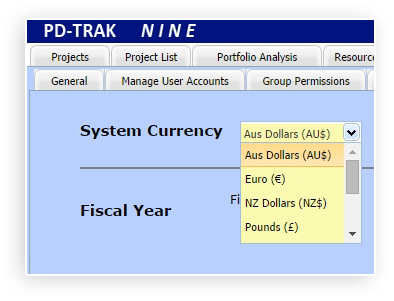 Budgeting can be done at a high level in the early phases of a project and then developed into more detail as the project proceeds. The Project Costs page automatically calculates human resource cost by phase using standard resource costs entered in the central resource pool.  Other non-capital and capital costs can be added to develop a project budget.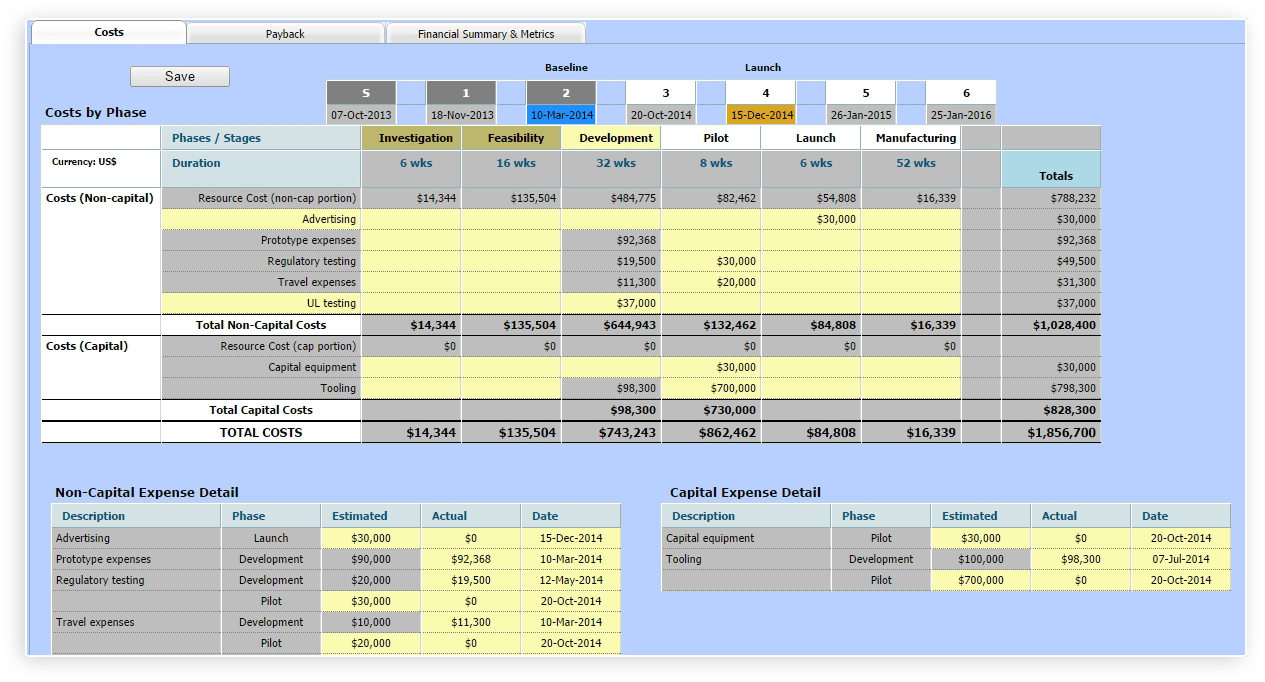 As the project continues the project manager can budget expenses on a more detailed basis breaking down expense line items and indicating the planned month (or date) of the expense. 
The project cash flow shows by year the estimated project costs and the resulting product revenue by year. This aids the Finance Department in understanding the cash flow implications of the project.

Actual project costs can be posted for an up-to-date estimate at completion.  Optionally, we can develop interfaces with the organization's project accounting system to capture and post actual costs.  In the future, we plan to develop a time reporting and detailed time tracking system as part of the PD-Trak software.
Portfolio Financial Planning and Reporting
At the portfolio level, financial information is summarized for each project in the Financial Impact Report.  This report shows a summary of the financials for projects selected in the Master Project Schedule.  The report may be used to determine if the selected portfolio of projects will satisfy business financial performance objectives and to support budgeting activities.  Revenue and profit may be multiplied by probability of success to give a more realistic projection of financial contribution from the project portfolio.